Wiper Blades in Louisville, KY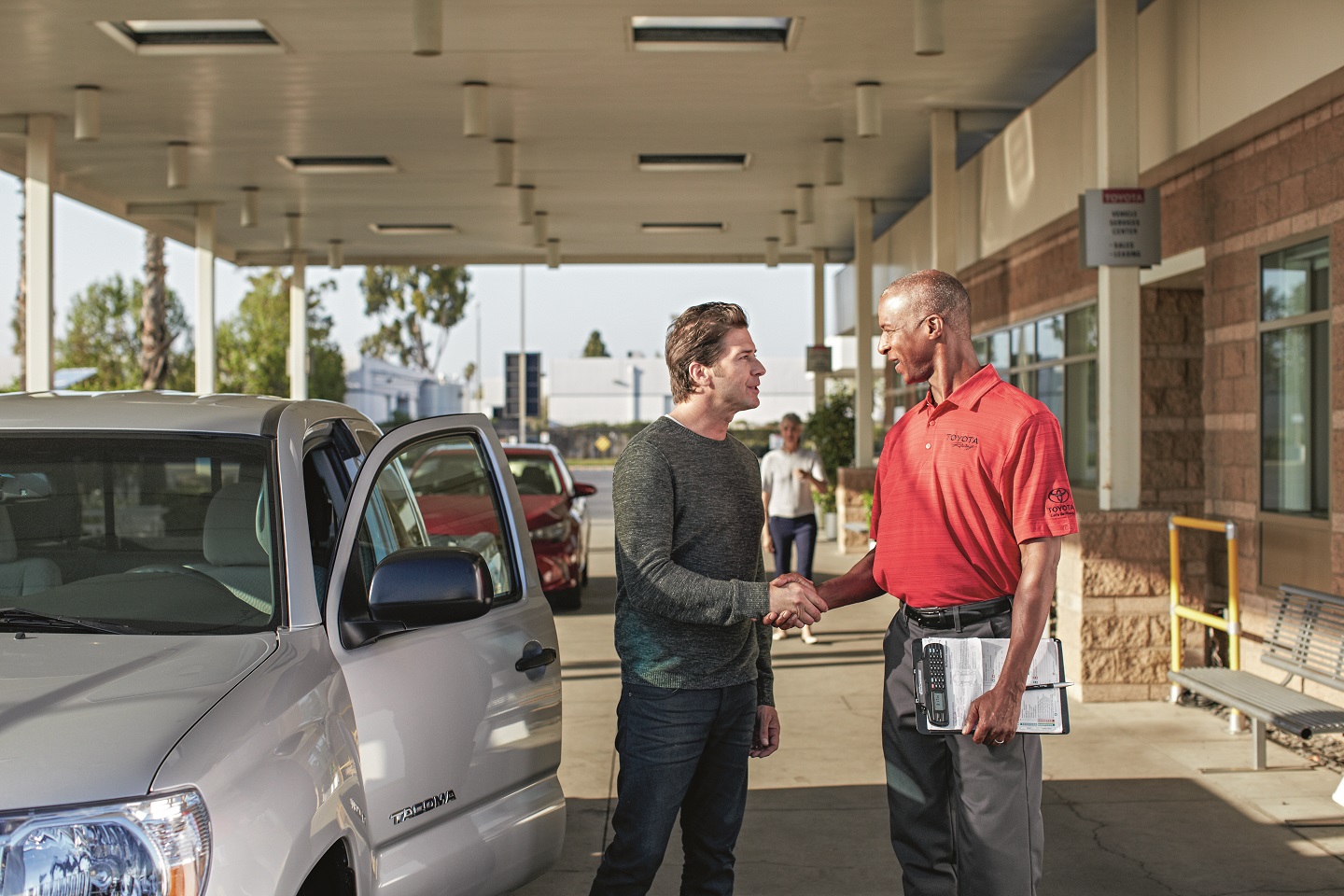 As a leading Toyota dealership in Louisville, Kentucky, Oxmoor Toyota is proud to offer a comprehensive selection of Toyota maintenance and auto repair services, including wiper blade replacement. When it comes to driving, visibility is paramount to your safety, and yet replacing your wiper blades is something that is frequently neglected until it's too late. Imagine that you're driving back from Churchill Downs and you find yourself in the midst of a downpour. It's dark outside, and the headlights from the oncoming traffic are illuminating the cloudy smear on your windshield that's left behind by your ancient wiper blades, leaving you blinder than a bat. While you may be able to get by with an old pair of wiper blades 90% of the time, the last thing you want to do is to find yourself in the above situation when you need them most. With just a quick trip to Oxmoor Toyota, you can keep your windshield wipers in tip-top shape, keep your visibility clear, and keep you and your fellow drivers safe. As a general rule, your windshield wipers should be replaced approximately every 6-12 months, or when you first notice a decline in driving visibility. In addition to changes in visibility, be on the lookout for squeaking or skipping when using your wiper blades, as this would indicate that it's time to replace them. Oxmoor Toyota is happy to handle your wiper blade replacement, and we promise to always get you back on the road quickly. With our complimentary coffee and WiFi, shuttle service, and more, we go above and beyond to provide you with a Toyota service experience unlike any you've had before!
As a certified Toyota service center in Louisville, KY, you can count on Oxmoor Toyota to go above and beyond in every aspect of business. With our state-of-the-art facility, ASE-certified technicians, and OEM Toyota parts, you can have peace of mind knowing that your vehicle is getting the quality of Toyota maintenance and auto repair it deserves. If you've been wondering how to change your wiper blades but have been putting it off, you can count on Oxmoor Toyota to get the job done for you. Replacing your wiper blades can also take place during other Toyota maintenance visits, such as oil changes and tire rotations. With our ToyotaCare program, you can enjoy a no-cost maintenance plan which includes free 24-hour roadside assistance. ToyotaCare covers all normal factory scheduled maintenance – including wiper blade replacement – for 2 years or 25,000 miles, whichever comes first. It doesn't get much better than that!
In addition to replacing your wiper blades, Oxmoor Toyota is happy to cover all of your Toyota service needs. Our catalog includes everything from oil changes and tire rotations, to brake service and transmission repairs; we even have a Toyota-certified collision repair center. If you're on the hunt for Toyota parts, you're also bound to find everything you need in our OEM Toyota parts selection. Overdue on your wiper blade replacement? Need an oil change? Book Toyota service today at our Louisville, KY auto service center by using our online scheduling tool or calling our service line. To learn more about our Toyota service options, don't hesitate to give us a ring or swing by in person. We hope to see you soon!
Call Now For Service:
502-565-4064
Hours
Dealership Hours
Mon – Sat
9:00am – 8:00pm
Sun
12:00pm – 6:00pm
Service Center
Mon – Fri
7:00am – 7:00pm
Sat
8:00am – 5:00pm
Sun
Closed