ToyotaCare in Louisville, KY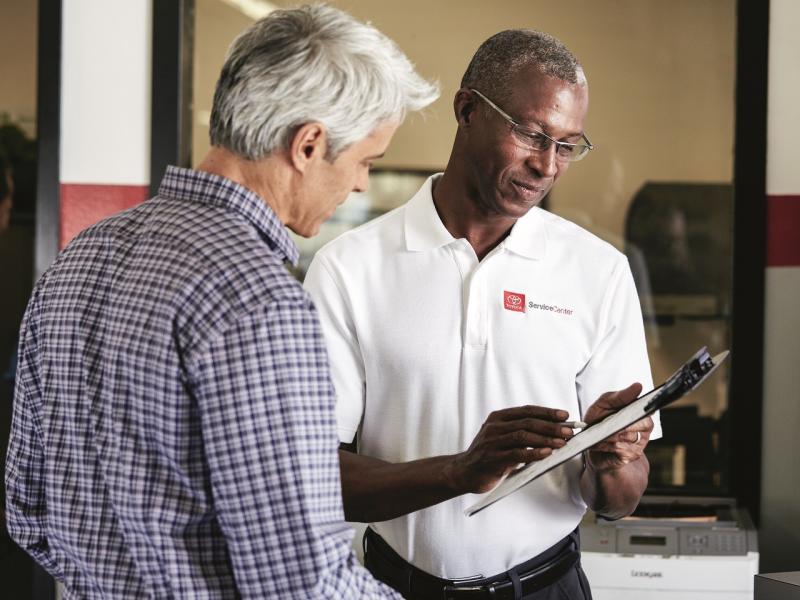 Without a doubt, one of the most important aspects of your driving experience is proactive auto maintenance. At Oxmoor Toyota, a full-service Toyota dealership in Louisville, Kentucky, we make it easy to keep on top of your auto service with benefits like our ToyotaCare program. Through ToyotaCare, which comes with every new Toyota purchase or Toyota lease, you can enjoy no-cost Toyota maintenance for 2 years or 25,000 miles (whichever comes first). ToyotaCare also allows you to utilize free 24hr roadside assistance for 2 years, with no limits on mileage. At Oxmoor Toyota, we strive to make your car maintenance needs as easy and straight-forward as possible, and ToyotaCare helps to do exactly that. Keeping on top of your auto maintenance is important not only for mitigating wear-and-tear damage and optimizing your vehicle's performance but also for protecting yourself from costly premature car repair and auto part replacements. Failure to change your oil, for example, leads to rapid accumulation of abrasive particulates in your engine. Pretty soon, you may find yourself paying the price, in the form of time, money, and stress. When it comes to Toyota service, the old "ounce of prevention" adage certainly rings true. With ToyotaCare, caring for your vehicle is easier than ever, and at Oxmoor Toyota, you can have the peace of mind knowing that your vehicle is in the hands of a Toyota-certified mechanic. Our team of Toyota service professionals has access to a full lineup of OEM Toyota parts as well as state-of-the-art facilities. For your convenience, we're also happy to provide our customers with a variety of amenities, ranging from free WiFi and beverages to shuttle service and a complimentary car wash. Sound too good to be true? Come see for yourself!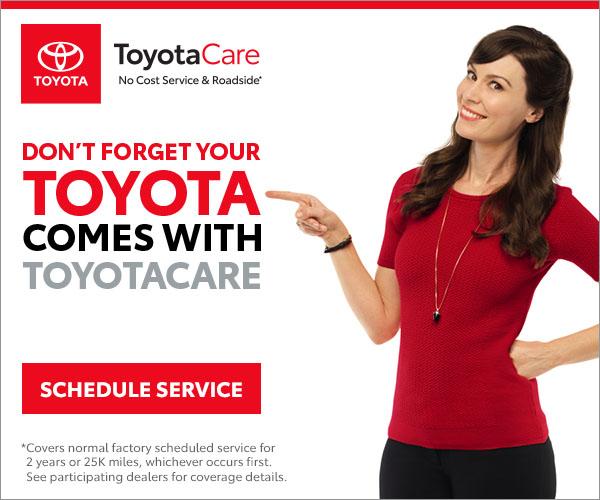 As a certified Toyota dealership, Oxmoor Toyota is proud to be held to a higher standard in all aspects of business. Our award-winning Toyota dealership has provided auto service and Toyota repairs for Louisville, KY drivers for years, and we're excited to serve you next. There's no better place to take your Toyota vehicle than Oxmoor Toyota, where you'll find Toyota-certified mechanics, OEM Toyota parts, and a no-hassle service experience you can trust in. It's no wonder why so many Louisville, KY drivers count on us as their trusted resource for certified Toyota service!
From oil changes and tire rotations, to brake service and transmission repair, Oxmoor Toyota is your one-stop shop for certified Toyota service. Want to learn more about how you can benefit from ToyotaCare? Give us a ring or visit us in person at our Toyota service center in Louisville, KY.